Sermons
English Service
Each week's service will be broadcasted at 9am on Sundays.
Licensing covered as follows:
CCLI No. 342736
CCLI Copyright Licence No. 257826
CCLI Streaming Plus Licence No. 1637114
CCLI Music Reproduction Licence No. 618214
Artlist.io License no. 156327
© 2023 RiverLife Worship
© 2023 RiverLife Church Ltd
IMPORTANT INFO
For cells who are meeting virtually after watching the online service, you may use the guides below for a time of sharing.
Your giving matters.
Scan this QR code in your bank's existing mobile banking app to contribute your tithes and offerings.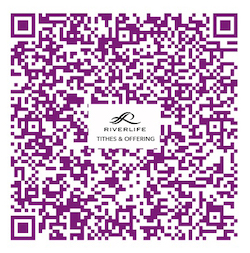 Bank Transfer: DBS Autosave 029-902431-0