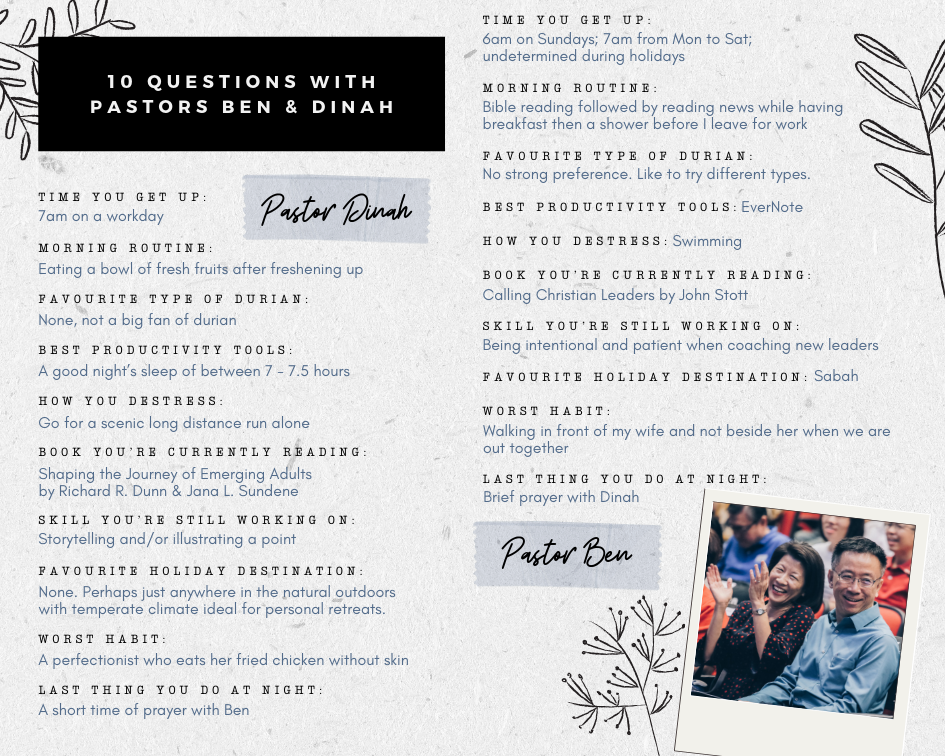 Of Beholding & Belonging
Interview with our Senior Pastor
Written by: Joseph Koh
Having attended RiverLife Church regularly since I was in Secondary 4, I have witnessed the ebb and flow of our house, especially with the leadership changes over the years. Pastor Ben KC Lee has shepherded us since March 2018, and I've encountered a deep sense of clarity and fortitude from his ministry.
I recently had the privilege of learning more about what God has placed in his heart for RiverLife, chronicling his pastoral journey from the moment he first joined till today. In this interview, he also shares what we can expect from the upcoming We Belong Conference, underscoring his wholehearted belief in building thriving cell communities.
What struck you the most when you first joined RiverLife?
On the last Sunday of March 2018, Dinah and I arrived in RiverLife, and we were both struck by two things. First, it was the conviction that we had indeed heard the Lord right in joining this church, despite the many matters that needed attention. The second was that the staff team was keen to align — they all expressed support for the way forward and shared that we had their full support. This was reassuring.
Over the years, RiverLife has gone through a few transitions. How do you think this has impacted us?
Dinah and I have come to experience the residual impact of abrupt transitions: trust in leadership has taken a toll, followed by wariness towards new initiatives. I believe this is now behind us — in November 2017 during a leader's retreat, our guest speaker, Pastor Benny Ho released a prophetic word that "the warfare is over."
The first turning point can be attributed to the orderly renewal of the Elders Board in June 2016. The second was the orderly transition of the Elders Board Chair from Elder Aaron Teo to Elder Ee Yang in July 2018. Lastly, Pastor Lionel passing on the mandate of Senior Pastor to me was also orderly and honouring.
As a result of the transitions, there have also been positive outcomes. One of them is how God has brought 4 churches together to form the Bartley Family of Churches, in which we band together to support each other when one is in need. The second is how we have rediscovered the centrality of cell groups in disciple-making. Past changes had caused us to lose focus from our identity as a cell church, distracting us from prioritising cell ministry, which in turn led to atrophy within cells.
Today, there is a quiet confidence and a growing sense that trust in the church (and in its leadership) is being restored.
For a church in transition, what do you think is the most important value we should hold onto?
Our rootedness in Christ, rather than a reliance on people and systems, will anchor us as a church in transition; if not, we shall be disappointed. As we continually behold Christ, we shall be transformed into the image of Christ, whereby we shall reflect His character and attributes in our life.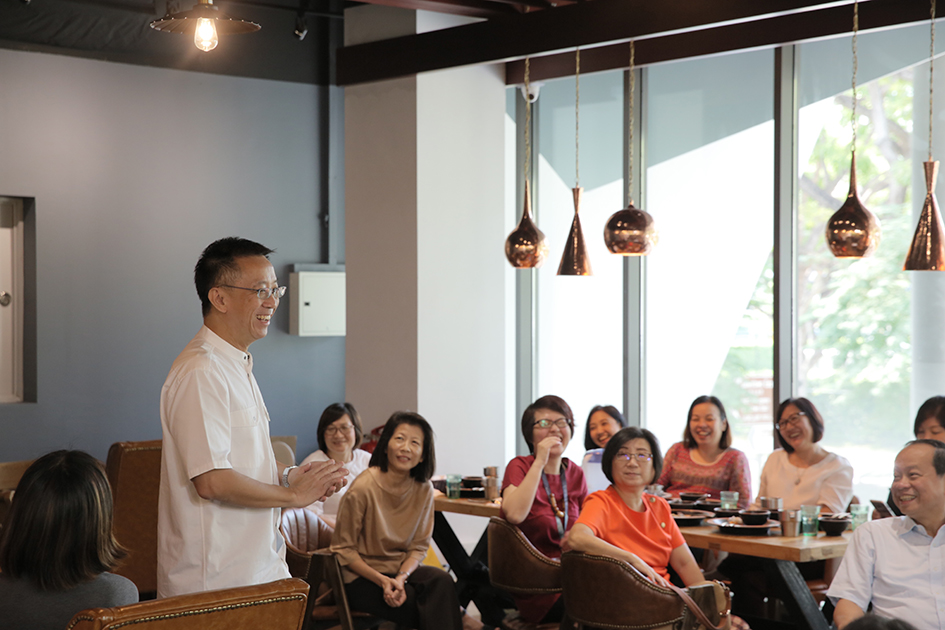 What is a guiding principle you follow as you shepherd RiverLife?
It is to take a long-term perspective in pastoring RiverLife. This is a 28-year old church, and a large one. We need to build long-term relationships with those in this church family. Time is needed to rebuild our cell groups and ministry teams.
Could you share the biggest struggle that RiverLife faces today?
I believe that it pertains to church culture. We need to shift to a Biblically-healthy church culture of relational disciple-making. This includes clarity on who we are. Transforming culture is about you and me living out a new set of values. A new culture sets in when what we champion is demonstrated in our lives.
RiverLife is set up as a cell-based church. What does this mean for the average church-goer other than joining a cell?
The cell church is built on the principle that all the saints are ministers, and that every Christian should carry out the work of the ministry. The cell church is based on 1 Peter 2:9, in which saints should be a part of a small Biblical community where they are encouraged and equipped to do the work of the ministry together.
The idea of a cell church comes from the Biblical notion that the primary way that God's people can truly live out the Gospel is through small, intentional communities. This is where Christ, through the Holy Spirit, is given a far more intimate opportunity to do His work of transformation.
For church members, it means to step into our identity as royal priests (I Peter 2:9). You are a priest who happens to be an engineer, taxi driver, or homemaker. This begins with entering God's presence, followed by us going into the world to reveal Christ — helping friends, associates, and family to encounter Christ.
The upcoming church conference, We Belong, delves into the heart behind community-building. What can we expect?
At conference, we shall revisit and re-learn what it means for RiverLife to be a cell church. All in all, we'll reboot our identity as a cell church.
In the lead-up, please pray that the Lord shall do what only He can do — to transform hearts and minds. May you posture your heart to expect you'll hear from the Lord and He'll do a deep shift in your life.
What do you hope to happen/take place in RiverLife within the next 5 years?
I'm certainly hoping for a culture shift in our church. I'm praying that dads and moms will disciple their children; singles and seniors will disciple in age-specific ministries; and cell members will be mentored to be spiritual parents. It would be heartening to see our church ministries contributing to the process of making disciples.
---